Community means saying "Thank you"
Sent 31 Dec 2021
👋 Hi there!
In this final dbt Community newsletter for 2021, I would like to simply say "Thank you":
🙏Thank you for spending some of your time this year in this community.
🙏Thank you for investing a little bit of yourself in helping others.
🙏Thank you for sharing things that made you laugh, for making someone else's experience here better though code, documentation or simply a friendly, "I see you! And I have this problem too".
✨You ✨ are what makes this community special.
In the rest of this newsletter, I'd like to 📢shoutout some of the humans of the dbt Community 📢 who have made this a truly exceptional place to spend time this year. But no newsletter is ever long enough to cover every single person who has made an impact this year. 💜

👉So here's my ask of you: if someone made a difference to you in this community this year, let them know! A few ways you can say, "Thank you":
Jump into the #case-when channel in the dbt Community Slack and write a quick thank you to the person (or people) who made an impact to you in this community this year.
Reply to this e-mail and let me know who has made an impact on you and why, and let me know if/how you would like me to share this with them.
Thank you again for spending some time with us in 2021, and wishing you a safe, joyful and peaceful start to 2022! 🎇
☮️💜 Anna, on behalf of all of us on the dbt Labs Community team.
</div></div></td></tr></tbody></table>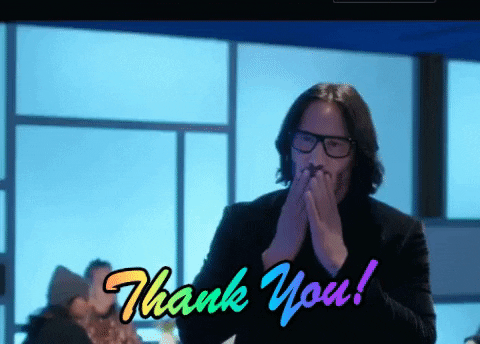 ---
Humans of the dbt Community, 2021 Edition
An alphabetically sorted, very much NOT exhaustive list of some of the humans who have made this space special this year.
🙏 Anders Swanson
If you've spent any time in the dbt Community this year, odds are you've seen Anders' name at least once. Anders is the maintainer of several custom adapters for dbt (dbt-sqlserver and dbt-synapse), a prolific contributor of both shitposts and highly thoughtful replies on some of folks hardest questions in Slack and Stack Overflow... and a high priest in the Church of Emilie Truthspeaking 🙏

Anders, thank you for your wealth of contributions this year, and the years prior. And I'm sure I speak for everyone when I ask, "Is your dog the goodest boi"? 😍
💪

Emilie Schario
Emilie has set the dbt Community on 🔥 for two years in a row now. Last year, she co-introduced us to the idea of running a data team like a product team. This year, she gave the very memorable "Down with Data Science" talk that hit many of us in the feels, and kicked off a very spirited and necessary conversation about job titles, pay, opportunity and equity in our industry. Emilie has a wealth of experience building data teams that she shares with others in #leading-data-teams, and is also a notable contributor to dbt Core and documentation for dbt.
Emilie, thank you for your bold thought leadership, for saying the things that often go unsaid, and for sharing your experience with all of us 🙇
✨

Gregor Müllegger
Gregor has only been a member of the dbt Community Slack for about a month, is just learning about dbt but is already making waves!
Gregor, thank you for showing up in this new space with boundless curiosity, humility and self-awareness. Thank you for the way you express gratitude to others in this space, and for the vulnerability you show when you share difficult lessons you've learnt with others.
🏆 Joshua Devlin
If you've been following along with the September newsletters, you might have seen that Josh has been the undisputed dbt Community Slack MVP basically anytime we look at our activity stats . And these numbers don't tell the whole story, either. Josh is best known for his ability to break down complex things very simply, and you can frequently find Josh hanging out and helping folks in the channels where most dbt beginners spend their time.
Josh is also a notable contributor to documentation for dbt and dbt Core, and his digests of the latest dbt release features have become the stuff of legend.
Josh, on behalf of every dbt beginner out there, a huge thank you! We're all you're biggest stans.
🙇 Leo Folsom
Leo is relatively new to the dbt Community, joining the Community Slack in August of 2021. However, he has already left a big impact. You might remember Leo from his metaphor about how Analytics Engineering is like organizing legos, or this thought provoking thread on whether there will be a next generation of "data natives", the same way we have digital natives today in software. Leo has also been a notable contributor to dbt documentation this year.
Leo, thank you for your thoughtful questions, stimulating discussions, and for starting the modeling models meme. ✌️
⚡Niall Woodward
Niall is the creator of the dbt artifacts package, which has been one of the most popular packages used by the dbt Community this year! Niall is a prolific contributor to the analytics engineering ecosystem: from being a maintainer of SQLFluff, to having contributions to dbt Core, dbt documentation and many other data open source projects under his belt. He's even written a great blog post about his experience here!
Being a contributor to so many different but related open source projects is a rare but special gift for a community. Niall, thank you for doing this important glue work. It can often be invisible work, but we want you to know that we see you and we appreciate your contributions! 💜
👏

Noel Gomez
Noel is a prolific contributor to the dbt Community Slack, and often brings a different perspective on the questions the Community discusses. He has particular insight into the experience of working with the modern data stack at scale in enterprise settings, and you will find him in channels for power users, snowflake users and folks in the healthcare industry.
Noel, thank you for not only bringing your experience to this Community and sharing it, but also for approaching so many of the things you do with the question "What if I also made this available to others?" and for sharing honest and unvarnished feedback with the folks at dbt Labs.
💫 Opeyemi Fabiyi
Ope is the intrepid leader of the budding #local-nigeria micro-community. Although they have held their first Lagos dbt Meetup only this past October, it was one of the largest and best attended Meetups we've seen this year.
Thank you, Ope, for doing the hard work of bringing people together and creating opportunities for more folks to shine on an international stage.
🎉 Pedram Navid
If you spend any time in the dbt Community Slack or on data Twitter, Pedram needs no introduction: full of helpful advice on Slack for how to construct your data stack by day, Twitter shitposter extraordinaire by night. Pedram also keeps things lively in the #tools-hightouch channel. Most importantly, Pedram 👏makes 👏 every 👏meme 👏better.
Pedram, thank you for that time we traded virtual identities, and for bringing so much spirit and joy to every space you are in.
🏅 Shinya Takimoto (瀧本晋也)
Shinya is the maintainer of the #local-tokyo channel in the dbt Community Slack, a micro-community that has quickly taken off and become of our most active local communities this year! Shinya is also at the forefront of helping more humans learn about the modern data stack. He helps organize a local user group and creates tutorials on the modern data stack for folks in Japan.
晋也, 手伝ってくれてありがとうございました。🙏
Thank you also to these awesome humans for your notable contributions to the Community through 📖documentation, 🔌adapters, 📦packages, 📚dbt libraries or 👨‍👩‍👧‍👦organizing Meetups:
Eric Ford, Piotr Leniartek, Alieu Sanneh, Norman Rosner, @arndkorn, Kevin Marr, Nick Wu, Guillaume Ansanay-Alex, @samkessaram, David Witkowski, Mateusz Klimek, Mark McDonald, Petter Söderlund, Borys Borysenko, Chandrakant Gopalan, David Dobrinskiy, Armand Duijn, Emily Riederer, Chad Feghali, Ildar Nurislamov, @bill-warner, Corentin Hembise, Aaron Neiderhiser, Michael Irvine, Björn Ólafur Jóhannsson, Daniel Walker, @gary-beautypie, Simo Tumelius, Chris Jenkins, Joe Markiewicz, @samecrowder, Guillaume Legoy, Adela Tort, Bijan Reza Soltani H., Benedikt N., Peter Hanssens, and the lovely folks at Brooklyn Data Co and TIER Mobility.


And last but not least, ICYMI, a very special thank you video to everyone who contributed to making dbt Core 1.0 a reality this year! 😘</p>

</div></div></td></tr></tbody></table>